4.4
Find This

Chapter 04: Country Case Studies
Refill and Reuse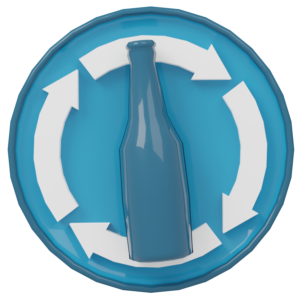 Reduce, reuse, recycle: the circular economy mantra.
Without reducing plastic production, reusing significant amounts of materials and recycling what we can't reuse, we have no hope of tackling the plastic crisis.
Refillable PET bottles can be reused up to 15 times, and refillable glass bottles around 25 times
Refillables are crucial to tackling plastic pollution and achieving a circular economy. Refillable beverage containers can be used several times before they are recycled, keeping valuable resources in the production cycle for a longer time.
Well-designed refill and reuse systems offer significant environmental and economic benefits and present a business opportunity of at least $10 billion,1The New Plastics Economy (2019) Reuse/rethinking packaging (ONLINE) Available at: https://www.newplasticseconomy.org/assets/doc/Reuse.pdf but rates of refill are declining across the world – often due to the decisions of big beverage giants and retailers.
Read the Full case study as a PDF

d