4.1

Country Case Studies
US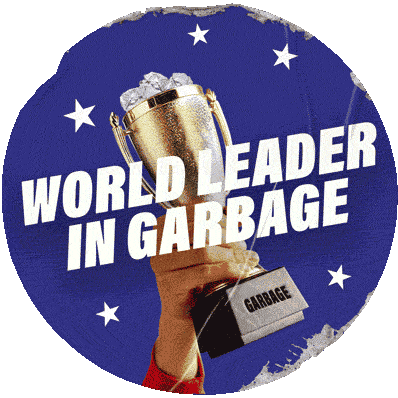 The war against plastic legislation
The US generates three times more garbage than the global average and recycles far less of it than other high-income countries.1Maplecroft, V. (2019) US tops list of countries fuelling the waste crisis (ONLINE) Available at: https://www.maplecroft.com/insights/analysis/us-tops-list-of-countries-fuelling-the-mounting-waste-crisis/
This, combined with ever-growing production of single-use plastics, has resulted in a huge, and entirely predictable, plastic pollution crisis.
In this chapter we reveal how the industry has successfully shifted the blame and responsibility for plastic pollution from the corporations to consumers and public authorities, all while promoting recycling as a convenient excuse to produce ever more plastic, despite the fact that many types of plastic are not viably recyclable at scale.
We see how fake environmental groups and increasing numbers of new voluntary initiatives are used to distract from accountability, while legislation – such as plastic-bag bans and bottle bills – has been furiously fought against for years by those same players.
Read the Full case study as a PDF

d