02
Chapter 2

A flurry of voluntary initiatives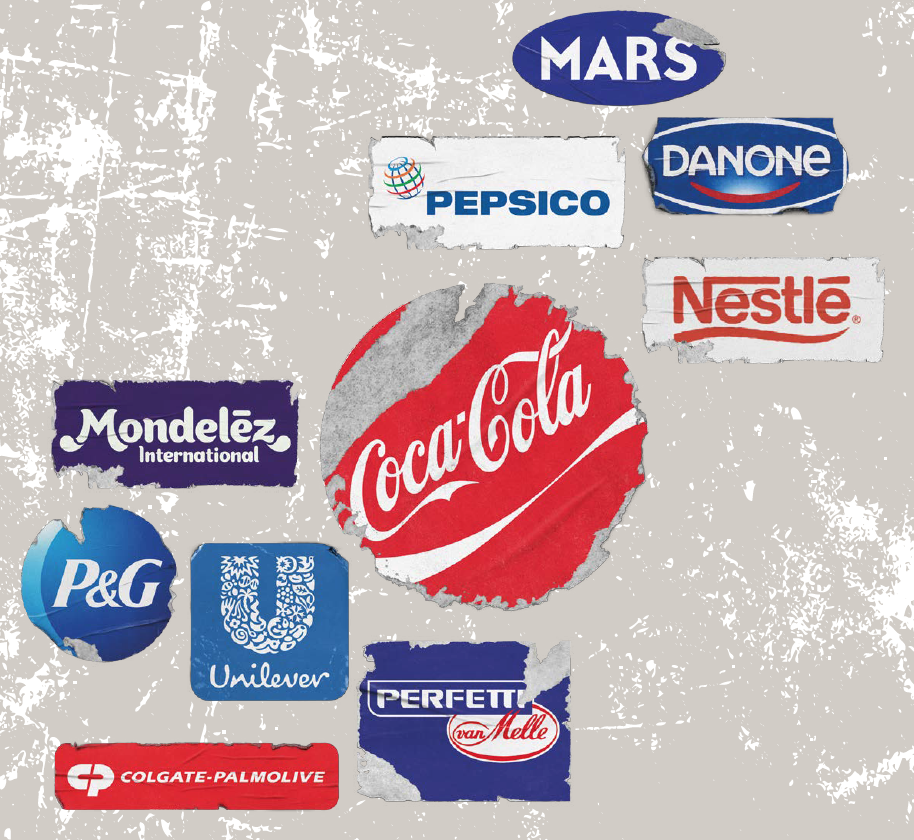 ---
The corporate response to the plastic crisis has been an array of voluntary commitments, both as individual companies as through group initiatives. But without calling for legislation, are these all talk and no action?
Over 50

voluntary commitments and initiatives related to plastic analysed
In this chapter we take a closer look at voluntary commitments from the top plastic polluters (Coca-Cola, Colgate-Palmolive, Danone, Mars Incorporated, Mondelēz International, Nestlé, PepsiCo, Perfetti van Melle, Procter & Gamble and Unilever) and also scrutinise the initiatives rolled out by industry-backed alliances. We assess individual company commitments against a number of criteria which look at support for progressive legislation, ambitious targets that go beyond legislation, and whether commitments are applied consistently across all markets. In the second part of this chapter, we take a look at some of the most prominent group initiatives, backed by the industry and in some cases supported by governments and NGOs. We assess their level of ambition, short-comings and analyse where they stand with regards to addressing the plastic crisis.
Read the full chapter below or check out the biggest polluters' commitments back on the globe.
Also in this chapter

1

Individual company initiatives

2

Alliances and group initiatives

3

Sticking-plaster solutions